The Team to Remodel or Build New Automotive Dealership
Wolgast Corporation provides comprehensive construction services, tailored to the needs of our automotive dealer clients. To benefit Auto Dealers, we have created a team experienced in the concerns of the automotive industry and who understand the retail environment from a design perspective. Our Design/Build expertise and experience with Corporate Auto Dealership Reimage Programs leads to a smooth, cost effective, and expedited construction experience for Dealers. Additionally, our Design/Build approach helps them to focus on their operations while we focus on constructing their store.
Wolgast has teamed with several Auto Dealership Groups in Saginaw County and throughout Michigan to deliver their expansions or reimages. Our staff Architects have consulted with the Auto Manufacturer's Corporate Design Teams to create drawings that reflect the image needs of the dealership while remaining in compliance with the overall corporate goals.
Wolgast has been teaming with Dealerships long before the Reimaging Programs started and have achieved significant proficiency to make us an expert in this type of construction.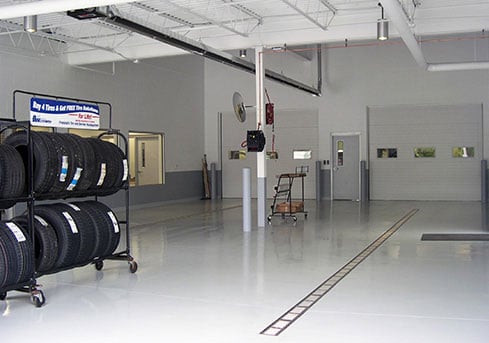 Adding Service Centers and Body Shops
A big part of Auto Dealer's income is through their service centers, oil change, and body shops. Having enough bays and storage to service more used vehicles can positively affect the bottom line. Wolgast has experience with Architectural Design, competitively bidding, and assembling professional construction teams to build service centers efficiently, predictably and with quality. Buildings can include service pits, overhead doors, vehicle exhaust systems, and air, oil, or fluid lines. We can help plan for needed space while owners focus on their dealerships.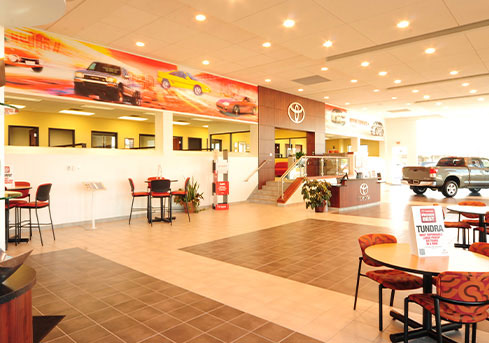 Auto Dealership Construction Services
Architectural Drawings/Design-Build
Reimage Program Coordination
Pre-Construction Planning
Permitting
Construction