Where we came from to where we are.
G.H. Wolgast Masonry was founded in 1948 by Gerald H. Wolgast in Saginaw County. For years, our company grew as a local masonry contractor and built relationships with many area businesses, most notably the Texan Restaurant chain. Soon, the name of the company was changed to GH Wolgast Contractors and the focus of the company broadened to that of general contractor. In the upcoming years, Wolgast's skills and accomplishments grew. Gerald Wolgast's sons also grew and became involved in the company.
Lynn and the late Patrick and Mark Wolgast began leaving their marks on the company. In the late 1960's, this team of ambitious family members began to develop a relationship with McDonald's Corporation. Soon, our company began its first project as a general contractor for them. In 1980, we built our first new McDonald's Restaurant. The relationship between Wolgast and McDonald's has matured throughout the years and we have completed the construction of well over 260 new McDonald's Restaurants.
In 1970, Gerald Wolgast, along with Lynn, Pat and Mark, incorporated under the name Wolgast Construction, Inc. While we continue to work today as a general contractor, the young entrepreneurs also saw a need to expand their services to satisfy the needs of all types of clients and projects. In the mid 1970's, Wolgast established both a Design/Build Division and an Architectural Division.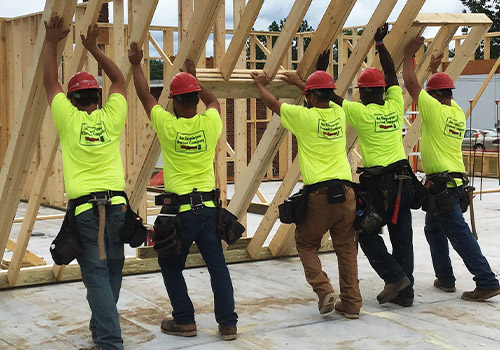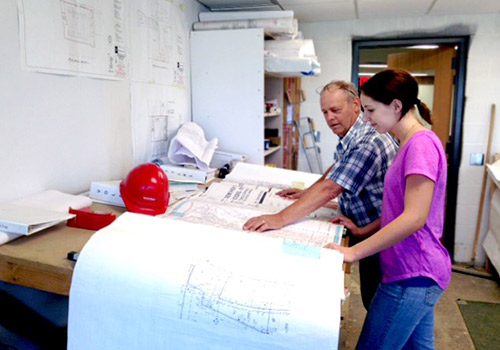 In 1977, Wolgast became a founding member of the Saginaw Valley Area Chapter of Associated Builders and Contractors. In 1996, we formed a Construction Management Division. Also In 1996, the Associated Builders and Contractors (ABC) created the Accredited Quality Contractor Award. This award is based on the criteria of safety, employee benefits, training and education. Since the award's inception, we have been a recipient each year. In 2008, we were one of three contractors to receive ABC's National Safety Merit Award.
In 1997, our company relocated our corporate offices to the Saginaw business district. The following year our company celebrated fifty years in business, and to better reflect the array of services that we provide, the company became known as Wolgast Corporation that same year.
Until 2000, we had been a family owned and managed business. That year, Lynn and Pat Wolgast began transitioning their ownership of the company to their employees through an Employee Stock Ownership Plan (ESOP). The following year, 2001, Brian Stadler was named President. This marks the first time in the company's history that a non-family member has held such a key position within the company. The company became 100% Employee-Owned in 2006. Two years later, Wolgast partnered with Barnes Management, Inc. in Grand Rapids creating our West Michigan Office.
Most recently in 2012, as a value added service, our company included an insurance restoration division in Saginaw and Kalamazoo. Wolgast Restoration further sets us apart as a comprehensive, full-service contractor, so we may quickly and efficiently help our clients when mayhem strikes. Today, Wolgast is proud to be one of Michigan's most comprehensive and progressive providers of construction services with offices in Saginaw, Freeland, and Grand Rapids, Michigan.
Our experience has taught us that each client and each project is unique. We are fully equipped to handle any type of construction project including restoration, general construction, design/build, construction management, leaseback, real estate development, new build, remodel, or restoration.