CM the Wolgast Way!
The tripartite team of Owner, Architect, and Construction Manager work together to deliver the building design, budget, schedule and construction. As one of the top Construction Management Companies in Michigan, we have gained repeat clients with nearly a third of the School Districts in the State, and counting.

Wolgast applies modern CM techniques that provide our clients with the strong leadership necessary for large, complex projects. All CM services are coordinated and led by an experienced Wolgast Construction Manager, guaranteeing the critical elements of cost, time, and quality to deliver a project the Owner wants, needs and expects. We work as our client's advocate at every stage of the project providing unbiased advice that is responsive only to our client's interest. The Wolgast Way!
Construction Management for K-12 Schools
With a typical three to four month summer schedule to complete most school construction each year, we rely on our proven systems to counteract obstacles that slow down construction projects. Also, by being a part of the "three-legged" team at the onset with the School and Architect, we're able to start planning early to be ready as soon as we can gain access to the school.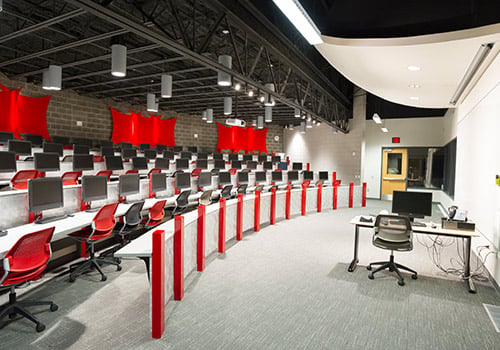 Guidance and expertise start before a bond is even passed. We have School Facility Experts on staff that provide inclusive pre-bond services for clients. During pre-bond, they help schools set up their bond campaigns and how to communicate with constituents for best outcomes of a bond election. Additionally, we are part of the pre-construction team while the design is happening. We offer budgeting and constructability services to make sure the design is on the right track. Once the bond passes, a Construction Project Manager, Field Manager, Cost Control Manager, and Project Administrator make up your team to get the job done efficiently and with great communication to keep school officials up to date on the progress.

Our organizational skills and professionalism has resulted in 80% of our school clients being repeat customers. According to our clients, they appreciate our inclusive pre-bond services and full-time supervision on their site. After more than $2 Billion of in-place construction, we've demonstrated how proficient we are in managing large construction projects safely and skillfully. We will do the same for your K-12 School, Charter School, or University.
Construction Management for Other Markets
Since 1996, our CM Division has worked on large, complex projects for universities, assisted living complexes, hotels, and large corporate headquarters throughout the State of Michigan. We apply the same management skills and resources to deliver these larger buildings on time and within budget. The Wolgast Way!