Building a Dental Practice
A Dental Office is a more complicated type of building than most with specific requirements for special equipment, patient flow, privacy measures, supplier relationships, shielding for x-rays, amalgam separators, and comfortable aesthetics for patients. Dentists need to rely on a team that is familiar with protecting their interests, constructing it correctly, and letting them focus on their practice.
Dental Clients are well suited for Design/Build or Leaseback services because they simplify construction for Owners who may be too busy to focus on a construction project, or need their office built quickly and professionally. As a Design/Builder, Wolgast becomes the Owner's advocate, leading the client through site planning, permitting, design, value engineering, and construction. Also, a cost to build is established early and having the Architect on the construction team provides open communication throughout construction. Our in-house and partner Architects complete a Needs Analysis with the Doctor prior to starting design. Then Wolgast's Construction Team consists of experienced professionals who apply company systems to perform quick, efficient, and clean construction services. The Wolgast Way!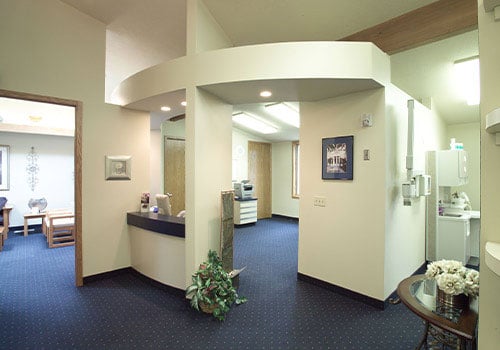 Renovating a Dental Practice
During a renovation or addition, Wolgast will maintain a flexible schedule and safe jobsite while keeping your practice open, clean and functioning. Wolgast is able to schedule around your working schedule and accommodate for infection control, adequate space, and use of equipment. We will create a plan in pre-construction, so the Dentist and their staff can feel comfortable staying focused on the practice.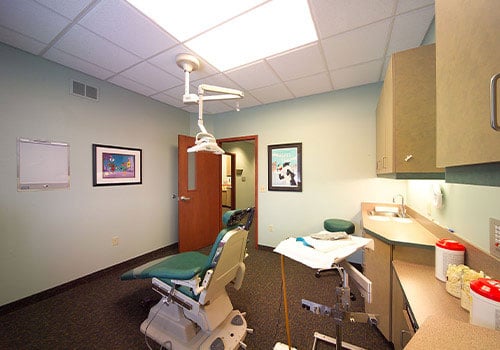 Adding CT Scanners and Enhanced Imaging
Ancillary services such as CT Scanners, Enhanced Imaging and other procedures are a great way for Dentists to generate additional income, and they also can save their patients time in getting results quicker, easier, and reduce their cost. When adding this type of equipment and service, many Dentists need to add to their floor plan, so they can make room without sacrificing their exam rooms. That's where Wolgast steps in as the Dental Office building expert. When you need room, we can make it happen. Our Architect will do a Needs Assessment to help you figure out if an addition can happen on your property, or if you need to find a new space and what would be most cost efficient.
Affiliations
Wolgast Corporation is an affiliate member of the Michigan Dental Association, having a vendor display for many years at the MDA Annual Session. We appreciate our affiliation, so we can stay informed about the pulse of the Dental Industry.