Constructing for National and Independently-Owned Restauranteurs
We have completed over $125 Million of restaurant remodels and new construction over the past 10 years. Speed, quality, and competitive pricing are what keeps our repeat customers coming back. Both national and local restaurateurs rely on us as restaurant experts and our Restaurant Construction Team to add value, time and cost savings to their project. Whether it is QSR, Fast Casual, Casual, Fine Dining or anything in between, our projects run efficiently and professionally due to our systemization and attention to detail in the pre-construction phase.
Wolgast Corporation built their first restaurant, the Texan of Saginaw, Michigan, more than six decades ago. Since then, we've become one of the biggest restaurant contractors in the Midwest. Wolgast builds these restaurants throughout Michigan and has also traveled to build them in Illinois, Indiana, Ohio, and Wisconsin, Florida, and South Carolina. All of our customers receive the same quality customer service regardless of the size of their construction needs. Our variety of construction delivery methods offer many solutions to get a restaurant opened faster, so owners can bring in revenue sooner.
Additionally, we have provided our services to systemize the construction phase of franchising development for customers who are interested in expanding this way.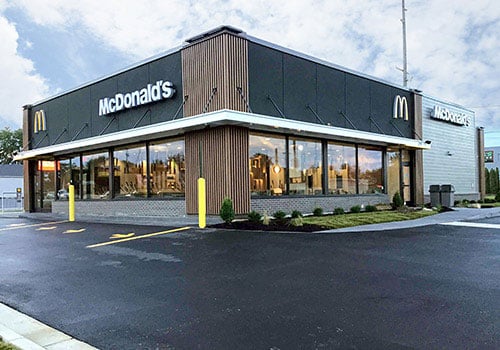 A Top Restaurant Contractor to the Midwest
Whether it is a remodel, build-out or built from scratch, building design and/or construction Wolgast's Restaurant Division is known for our speed, quality, and competitive pricing. We have provided services to many national, franchised, and independent restaurant concepts since 1980 and can provide the same expert services to your operation. Specifically, we have worked with Corporate or Franchisee owners of McDonald's, Taco Bell, Tim Hortons, Applebee's, Bob Evans, A & W, Chick-fil-A, Uno's, Biggby Coffee, KFC, Panera, and Subway to name a few. For independent restaurants in Michigan, you may recognize our work at Zehnder's Restaurant in Frankenmuth (addition), Stafford's Pier in Harbor Springs (remodel), Barrel Back Restaurant in Walloon Lake (new construction), North Point Grill & Bar in Kawkawlin, MI (rebuild after fire), and Apple Mountain Resort's Kathleen's Restaurant in Saginaw, MI (design and new build).
We've Built a Reputation for Fast Construction
We pride ourselves on the speed and professionalism of our restaurant construction services. We are proud to claim we've broken schedule records when building new McDonald's restaurants, which is no small feat. Besides our record breaking ability to quickly build new stores, our expertise in completing mass restaurant remodels is based on our ability to work within tight time frames, offer necessary manpower to work on multiple locations simultaneously, be flexible to keep stores open if needed, and hold subcontractors accountable to meet an owner's budget and deadline.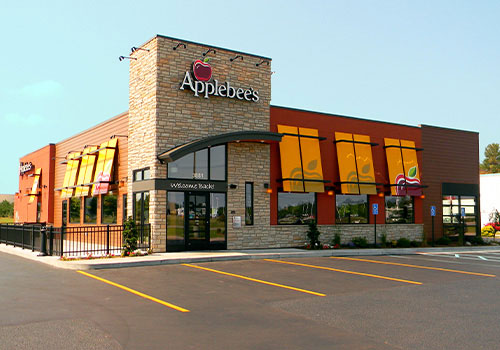 Affiliations
Wolgast is an active member of the Michigan Restaurant and Lodging Association and a regular vendor at their annual trade show. We value the opportunity to meet with Michigan Restaurateurs and staying informed with what is happening in the industry.