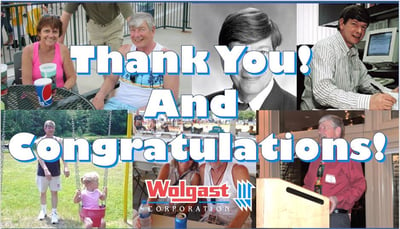 Please join us in extending best wished to Al Talbot, who retired from Wolgast on Friday, April 24, 2020. Al has been a tremendous employee for 32 years and he will be missed by his co-workers, our contractors, and clients.
Wolgast has benefited from Al's carpentry skills and other skilled capabilities since 1988 when he began his career here as a Carpenter. Four years later he became a Foreman, and then a Project Manager in 1997 for our Restaurant Division. He ends his career with an abundant amount of knowledge as a gifted Project Estimator for restaurant buildings. Al may be a quiet man, but his co-workers greatly appreciate his sense of humor and dedication he has exhibited through the years.
We know that you all will join us in saying goodbye to Al as he starts his next chapter in retirement. He has shared that he's eager to camp and travel the United States, spend time with his grandkids and continue his woodworking hobby. Thank you, Al, we will miss you!
Highlights of projects Al has worked on with Wolgast: Arby's, Applebee's Grill & Bar, Buffalo's Southwest Café, Centel Credit Union, First Area Credit Union, Hooter's, KFC, Lion's Choice, Longhorn Steakhouse, McDonald's, Quizno's, Taco Bell, Tim Hortons, Uno's, and Zehnder's.