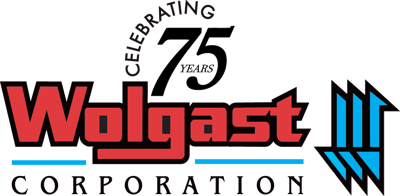 Saginaw, MI - Wolgast Corporation announces employee-owner staff changes. Valerie McKinnon of Bay City, has been promoted to Project Manager Assistant. She will assist with managerial and technical support of the General Construction and Design-Build Divisions. She joined Wolgast in September of 2022 as our Payroll Clerk. She and her husband also own a video gaming/sales business, she has four children, and she enjoys gardening.
Bryan Engel of Saginaw has accepted a position as Project Engineer. Engel is responsible for assisting Project Managers and Estimators in the General Construction and Design-Build Divisions with their ongoing jobs as he trains to be a Project Manager. Prior to joining Wolgast, Engel was a Regional Manager and Safety Point of Contact for his previous employer.

These changes and additions will further allow Wolgast to effectively serve its clients' diverse construction requirements. Wolgast Corporation is a progressive provider of professional construction services including Construction Management, Design-Build, General Construction, Architectural/Engineering and Insurance Restoration. Founded in 1948, today Wolgast Corporation is one of the largest merit shop organizations in the Great Lakes Bay area. Wolgast Corporation's philosophy of doing the job right and on time has guided us to complete building projects for a diverse range of clients and to expand with offices in Saginaw, Alpena, and Grand Rapids, Michigan.