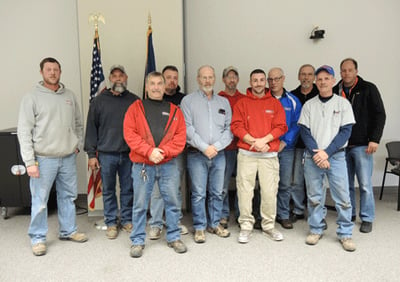 2017 has been a great year for the Employee-Owners of Wolgast Corporation! We had a lot to celebrate during our Annual Employee Meeting in December.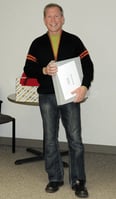 30 Year Award
Rick Keith celebrated 30 years of service, joining Dwight Haag, Mark Stavely, Lloyd Pender and Keith LaPratt!!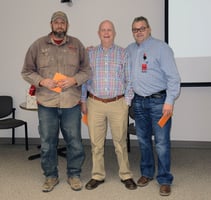 20 Year Awards
These three, Matt Harris, Steve Seibert and Eric Schwartzly have helped us to instill our company values and good reputation at Wolgast for 20 years now!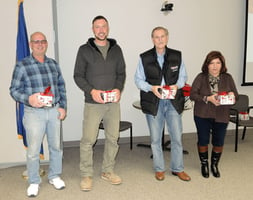 10 Year Awards
Getting their Ten Year Watches this year includes David Nowak, Kyle Thompson, and Michael Shepard! Also, not in the photo: Tony Wingerter and Greg Krueger.
ESOP Committee Retirees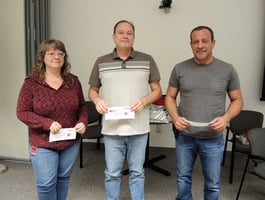 Lisa Donahue, Neil Frank, Evan McMahon (not in photo) were recognized following their two-years of service on the ESOP Communications Committee!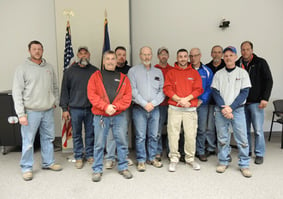 Goodwill Awards
When our clients write to tell us how pleased they were with our staff's performance, we take the time to recognize their good work. We received 13 letters for 17 employees and honored them at our meeting!
We hope that we have just as much, if not more to celebrate next year!! Good job to all our Employee-Owners!!