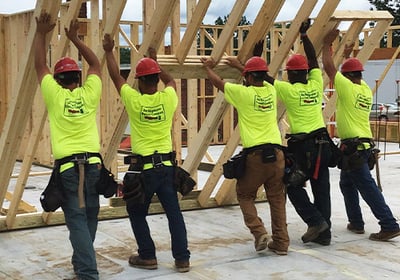 Saginaw, MI – In 2019, the State of Michigan (at the petition of the NCCER), named October the "Careers in Construction Month" (CICM). Being the first full week of CICM 2021, Wolgast Corporation promotes the wide spread benefits of working in the Construction Industry.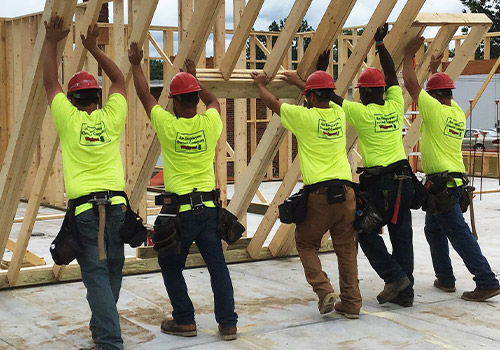 Anyone looking for a new career should consider a position in the construction industry because it offers many enticing advantages for everyday tasks and the worker's future. Below are a few of the many benefits:
The demand for work is currently so high for general contractors, trades operators, and vendors, and the backlog is growing, therefore opportunities are wide-open.
The variety of rewarding work and different types of projects helps to eliminate the mundane day-to-day work, plus the settings change periodically. Along with this, field staff members are able to get acquainted with many different communities and travel while on assignment. Then they can show off the buildings that they have helped build to friends and family and say, "Built It!"
The experience barrier to entry into the industry is low for many positions, however, some positions require an Associate's or Bachelor's Degree, and others require Trade Schooling. Any position for which a candidate qualifies, the construction industry provides a decent wage with training and growth opportunities.
Workers will know what businesses are coming to the area, usually before they are announced publicly. Staff are "in the know" before everyone else.
The benefit of working for a construction firm of Wolgast's size is the variety of opportunities an individual has to thrive in the industry. Men, women, experienced, and entry level workers can all have beneficial and rewarding careers. There are positions to be had for laborers, carpenters, foreman, superintendents, site workers, field managers, heavy equipment operators, concrete workers, millworkers, accountants, marketers, sales people, administrators, mechanics, architects, project managers, estimators, human resources, CAD drafters, and information technology professionals. Furthermore, Wolgast is an Employee-Owned Company, so anyone who joins our Team can become an Employee-Owner and receive company stock and profit sharing from the company's ESOP program.
Marc Rummler, Human Resource Director, shared, "We appreciate that we have good and abundant work that requires us to need more people. We have been managing well with our current staff and new equipment that helps us work quicker. Yet, we still need to find great people to expand our work force during an ongoing labor shortage." Unfortunately, this is the result of years of downplaying skilled trades. "We'd like to communicate that there are great careers available in construction even if someone has been pursuing a different career already".
Wolgast's Marketing Director, Cory Sursely, is part of Associated Builders and Contractors LOGIC Group for ladies in the industry. LOGIC is new to the Greater Michigan Chapter, but organizers aim to reach women in the industry to offer learning and leadership resources, and support colleagues in a historically male dominated industry. "Construction may not be the first idea for a woman to select as a career choice, but there are many of us already here and the numbers are growing," Sursely said. "My female colleagues are all over - in the field and in the office and I believe that the diversity of the female perspective helps an organization find better solutions for their clients."
All interested parties can access Wolgast's career page on their website to see open positions and apply at www.wolgast.com/careers.
Wolgast Corporation is a progressive provider of professional construction services including Design/Build, Construction Management, General Construction, Architectural/Engineering and Restoration Construction. Founded in 1948, today Wolgast Corporation is one of the largest merit shop organizations in Mid-Michigan or the Great Lakes Bay Region. Wolgast Corporation's philosophy of doing the job right and on time the first time has guided us to complete building projects for a diverse range of clients and to expand with offices in Saginaw, Alpena, and Grand Rapids, Michigan.