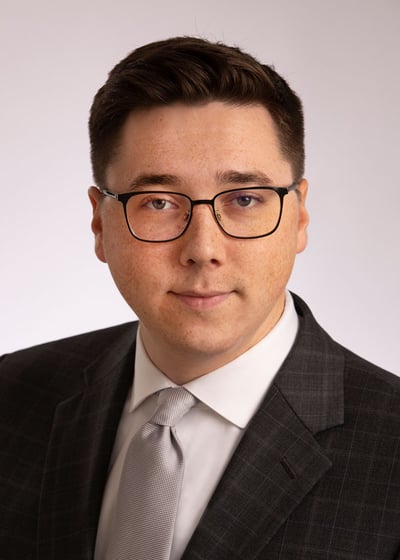 Saginaw, MI - Wolgast Corporation is pleased to announce an addition to its staff. Steven Salyers, II formerly of Cocoa, FL, has accepted a position as Preconstruction Manager. Salyers will be responsible for managing preconstruction processes associated with the Design/Build and General Contracting Divisions. As we continue to expand our negotiated services and clientele, he will ensure that projects move efficiently through procurement, design, approval, estimating and purchasing. This includes collaborating with clients, consultants, contractors and colleagues on the development of early stage deliverables such as budgets, schedules, project scopes and final designs.
Salyers is a 2014 graduate of the University of Cincinnati where he earned his Bachelor of Construction Management Degree. He comes to Wolgast from Hensel Phelps, a large national, general contractor where he has worked since graduating from UC. Formerly assigned to their Southeast Division, Salyers worked as an Area Superintendent at Cape Canaveral on the Vulcan Launch Complex and and Project Engineer on the new Orlando International Airport. Prior to this, he completed internships with Marathon Oil and a large roofing and sheet metal contractor. He grew up in Hamburg, MI, and now resides in Saginaw with his wife and son.
This addition will further allow Wolgast to effectively serve its clients' diverse construction requirements. Wolgast Corporation is a progressive provider of professional construction services including Design/Build, Construction Management, General Construction, Architectural/Engineering, Insurance Restoration and Real Estate Development. Founded in 1948, today Wolgast Corporation is one of the largest merit shop organizations in mid-Michigan. Wolgast Corporation's philosophy of doing the job right and on time has guided us to complete building projects for a diverse range of clients and to expand with offices in Saginaw, Alpena, and Grand Rapids, Michigan.
###