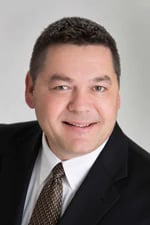 For Immediate Release

Friday, October 8, 2021
Saginaw, MI – Wolgast Corporation announces Steve Salyers as President of the Employee-Owned company on Friday. Steve Salyers, former Executive Vice President, will assume the President role on October 1.
This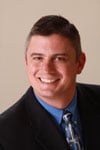 announcement was made by Brian Stadler, who has been President since 2001 and CEO since 2006. As part of this move, Stadler will retain the role of Chairman and CEO. "Being a 100% Employee-Owned Company that is dedicated to the successful longevity of Wolgast Corporation, this move will benefit our diverse customer base and our fellow employee-owners," Stadler said. He will continue to be responsible for the overall success of the company and lead business efforts in the areas of Development, Multi-Family Housing, and Restoration Divisions.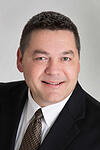 Steve Salyers will lead the company's General Construction, Construction Management, Restaurant, and Design/Build Divisions, plus the Sales and Marketing Department. According to Stadler, "Steve has continued to expand his leadership in the company through his abilities to build successful teams and deliver quality projects to our clients."

Additionally, Jeff Bates has been promoted to Vice President of Construction Management. Bates has been with the company for 17 years and most recently was the Director of Construction Management. "Jeff's leadership has continued to allow our Construction Management Division to grow and provide a great value to our clients," Stadler said.
Wolgast Corporation is a progressive provider of professional construction services including Design/Build, Construction Management, General Construction, Architectural/Engineering and Restoration Construction. Founded in 1948, today Wolgast Corporation is one of the largest merit shop organizations in mid-Michigan or the Great Lakes Bay Region. Wolgast Corporation's philosophy of doing the job right and on time has guided us to complete building projects for a diverse range of clients and to expand with offices in Saginaw, Alpena, Grand Rapids, and Kalamazoo, Michigan.
###