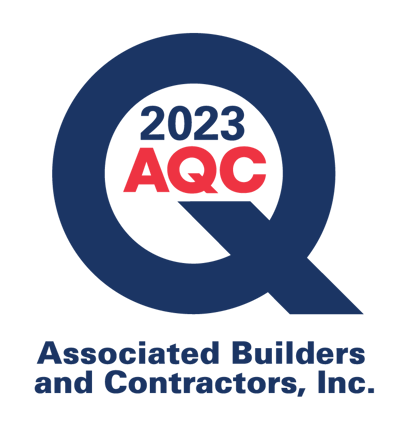 For Immediate Release
Wolgast Corporation is proud to announce that they have been named an Accredited Quality Contractor (AQC). Wolgast received national recognition as a result of achieving STEP Platinum status and meeting high certification standards evaluated by the Associated Builder's and Contractors (ABC). ABC is celebrating the 30th anniversary of the Accredited Quality Contractors program in 2023, and only 547 of the nation's elite merit shop construction contractors most recently earned the credential.
"Accredited Quality Contractors exemplify top-performing contractors by setting the standard in the contracting community for safety, culture, workforce development, innovation, diversity and quality," said Michael Bellaman, ABC president and CEO. "Every day, the leaders and employees of Wolgast Corporation commit to the highest level of corporate and community achievement, embodying the best of ABC's membership. Congratulations to these outstanding construction companies."
For the evaluation, Wolgast excelled in the five areas of corporate responsibility, including quality, safety, employee benefits, training, and community outreach. In achieving AQC status, each member company takes the following pledge:
As an Accredited Quality Contractor, our company is committed to providing our clients with the highest quality construction services and we care deeply about our employees and the communities in which we build. We are proud to be part of the construction industry and are dedicated to the principle of free enterprise. We commit ourselves to serve our communities and to provide our employees with the skills they need to work safely and productively in order to meet the needs of our clients.
###