Creating a Modern Medical Office
Building a modern Medical Office, is not the same as other building types. There are nuances and regulatory factors that need to be met. Lighting, HIPAA privacy, patient flow, staff flow, and specialty equipment are just a few items that need special planning for efficiency, effectiveness, and functionality. With the Architect and Construction Team's prior knowledge and familiarity plus a needs assessment, a Medical Office will be designed and built to function ideally for the doctor, staff, patients, and visitors alike.
Our staff and partner Architects are fully versed in designing for modern comfort and aesthetic trends. They will work with Doctors to create an efficient and well thought out design for staff and patients. And our construction team will provide attention to detail and quality for the best form, function, cleanliness, and value available to save Doctors time and money. Additionally, Patient Centered Medical Homes (PCMHs) benefit from our construction experience and understanding of their spatial needs for privacy, meeting space, records, and examinations. Our systemic approach and predictable service are unmatched by the competition - The Wolgast Way!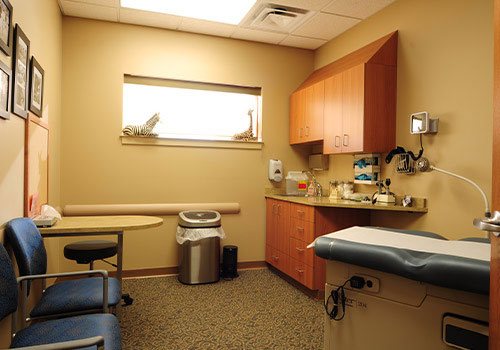 Ambulatory Care, Procedure Rooms and Certificate of Need
The more procedures a Doctor or Midlevel Practitioner (NP or PA) can complete in office, the more time and money, they can save their patients. This means that Medical Offices could be facing a need for more space to add procedure rooms or ambulatory care. Wolgast is able to assess your needs, assist with land or building search, design the building, and construct the office using a qualified team of contractors that will get the project finished on-time and meeting or beating the budget. Additionally, if a Certificate of Needs (CON) is necessary, Wolgast can assist with getting it complete to make your building a reality.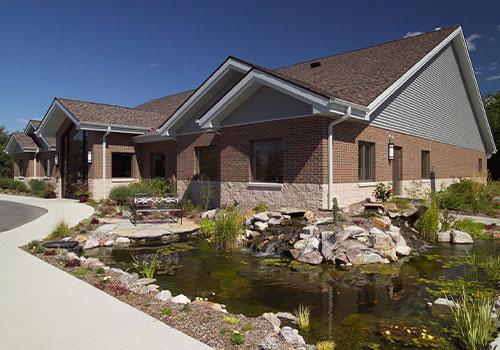 Long-Term, Memory Care, Assisted Living Care Facilities
Baby Boomers are increasing the need for Long-Term, Memory, and Assisted Living Care Facilities. These Living Care Centers require a mix of Housing with Medical Care to maintain and operate. It is a hybrid of design and expertise to build a project like this, and Wolgast has significant experience with Multi-Family Housing, Medical Office, and Living Care Facilities to help direct business owners in this industry. Whether it is a remodel of an old hospital, or a brand new facility, Wolgast completes their work in phases, so the earliest units can be ready to be leased to generate income for the owner before the complex is complete.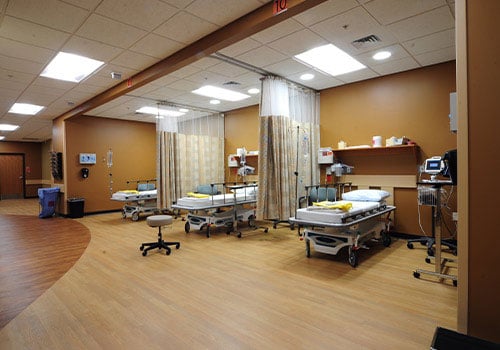 Remodeling an Existing Medical Practice
It is hard to determine when is a good time to remodel a medical office when anticipating the need to shut down or limit patient appointments. Wolgast is able to schedule around your schedule and accommodate for infection control, adequate space, and use of equipment. We will do what we can to help create a plan, so a Doctor and Practice Manager can feel comfortable staying focused on the practice.
Affiliations
Wolgast keeps their knowledge of the pulse of the Healthcare Industry through their Michigan Medical Group Management Association membership, and also presents a display booth at the Michigan Osteopathic Association's Annual Conference in the fall. Additionally, on our staff is Dr. Michael Shepard, former Neurosurgeon. He is available to provide a complimentary assessment about your Medical Office and help guide you through the tough decisions you may need to make.