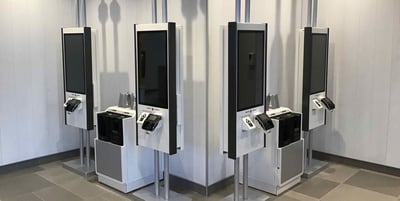 Great customer service for restaurants is changing. Many people I know have been understanding that staff is stretched in the back of house as well as the front of the house, but as the labor shortage continues, how long can existing staff keep meeting the needs of patrons? An answer could be automation or artificial intelligence to make specific tasks quicker and allow staff to focus on more meaningful tasks.
As I have read in industry publications, restaurateurs could implement robots for flipping burgers, busing tables, cleaning bathrooms, acting as interactive bartenders, and self-serve kiosks to name a few. Regardless of a restaurant's size, there may be a robot, A.I., or tablet that can make their operations function smoother, cleaner, less expensive, or for more longevity and in turn for better customer service.
You may ask, how could the impersonal robots be better for customer service? Freeing up your servers to stop doing certain tasks will help them to spend more time focusing on the needs of a patron, and cooks to possibly handle more orders at once, for example.
We have completed remodels for contact-free portal pick-up, automated-remote ordering, and table service for some of our restaurant clients. Altering floor plans, order counters, and in some cases, kitchen layout to reconfigure these new ways to deliver food. If a remodel is necessary to make space for your automation to function, Wolgast Corporation is the restaurant building expert. Get your project designed and built (D/B) with one phone call.
We can also offer an assessment for remodels to expand your kitchen and dining room as needed. Call today at 800-WOLGAST.