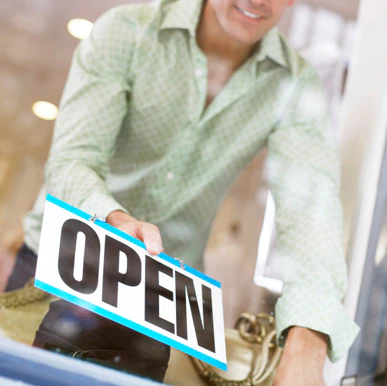 Busy Business Owners Can Build, Too
It's a classic case: a thriving company is busting at the seams and needs to remodel or add to their building to make room for future business, but the thought of construction stopping or slowing production stifles the owner from taking the risk of expanding. So what is a business owner to do? Instead of putting it off until they lose business because they can't accommodate any more customers, they should find a contractor that will work with them to keep their operations running during construction.
During the planning stages of a construction project, "not inconveniencing the customer" is an actual thing that is discussed and creatively considered. Your project manager and project supervisor should discuss with you different ways that will allow your staff to keep functioning during construction.
Getting Creative
Restaurants need to keep serving food to customers. If any area other than the kitchen is being remodeled or updated, the drive-thru or take-out should be available to keep customer flow happening.
Other service businesses can benefit from moving equipment and furniture to areas in the building that have been prepped for the temporary workspace. A Project Supervisor should be able to work with you to plan, schedule and assist during the transition.
Schools prefer to have all construction happen in the summer and in most instances that is the best way to do it. However, it isn't possible to finish some projects within the three month time-frame. Therefore, work schedules can be adjusted so that construction happens during off-peak hours or added safety measures can allow for construction on occupied sites during school hours.
Another means for less disruption is getting through construction quickly, which is Wolgast's specialty. For more than 70 years, we have built a reputation for speed and will apply our systemized approach to quickly complete your project, too.
In summary, through necessity and an understanding of business operations, a contractor can creatively find ways to keep businesses open if it is possible.