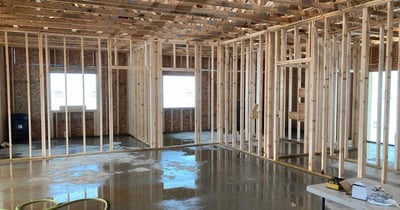 It's not unusual that I encounter potential clients who are expanding and need new space to accommodate their growth, but aren't able to expend their capital for the down payment on a typical bank loan.
You may not know that for years, small businesses in Michigan have had the SBA 504 program available to them to help make improvements to their business. With the implementation of the American Recovery and Reinvestment Act (ARRA) otherwise known as the Stimulus Package, this program has become the prime lending program for small business expansion in Michigan. Below, I feature some of the details of the program (source: Michigan Certified Development Corporation).
SBA 504 Programs are primarily designed to as­sist healthy, expanding businesses that have been in operation for more than 2 years. Eligibility re­quirements include:
• A tangible net worth of less than $15 million
• Average net profit, after tax, of less than $5 million for the past 2 years

504 programs can be used for the following pur­poses:
• Purchase of land, building, machinery and equipment
• Land improvements
• Renovation or addition to an existing building*
• Construction of a new building
• Leasehold improvements*
*Note – Renovations and Leasehold improvements may be weighted differently and may carry a lower priority.
Small business advantages:
• Lower down payment: Borrow up to 90% of your financing needs, saving your money for working capital
• Longer repayment terms: Real estate can be fi­nanced for 20 year term
• Low, fixed interest rates for the life of the SBA loan
The program has been embraced by commercial lenders across the State due to the following ad­vantages:
• Lower risk with a 50% LTV (Loan-to-Value)
• Lender gets first lien position
• 504 loans are eligible for CRA credit
• Streamlined SBA paperwork to complete with approx. two week approval
• 504 loans effectively extend lender limits to serve larger clients
• Ready secondary market for lender's first mort­gage loan

In summary, this program will allow eligible businesses to buy, build, or remodel* commercial and industrial buildings with minimal investment, and yet enjoy the benefits of a fixed, below market interest rate and a 20 year term, with as little as 10% down.
Wolgast Corporation has been a leading provider of commercial construction services throughout the State of Michigan. We have many resources to help assist you while planning your construction or remodel projects.