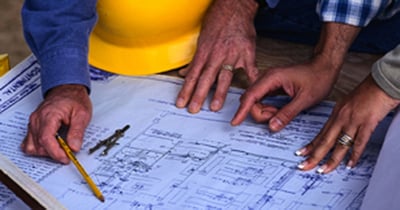 We've been providing Design-Build services for almost 40 years and we're curious if it's a well known term among those who haven't previously been involved with the construction of a commercial building. Have you heard the term before? In a nutshell, it's a method of construction delivery in which the building owner executes a single contract with one entity to provide architectural/engineering and construction services.
In other words, a building owner hires one company to interpret and define the project scope, provide architectural design, bid the project, obtain permits, and then construct it. The Design-Builder handles the entire project on the owner's behalf per open communication and agreed upon contractual parameters.
This method uses the same qualified and licensed architects that a building owner would use in other construction delivery methods and provides the same caliber of design. However, with the architect and contractor as one entity, there is frequent collaboration on the constructability and the budget during the design phase, which helps the project run smoothly or with very few surprises during the construction phase. Fewer surprises equals a budget and schedule that you can rely on throughout the project.
This team collaboration during design allows for permitting, material ordering, and when needed demolition or site work to start earlier than with the traditional General Construction method (a.k.a. Design-Bid-Build). That's why it's considered the fast track to construction, which means the project can be completed, months faster than with General Construction.
Design-Build is best suited for busy business owners including doctors, dentists, manufacturing, banks, and other businesses who don't have their own construction department on staff, or who may not be familiar with commercial construction. The Design-Builder becomes the construction department for these busy firms and the advocate for all things construction.
Hopefully this blog has clarified how the Design-Build method can help business owners efficiently build or renovate their office or plant, if not, here is the perfect opportunity to ask your questions. Or for more information on the benefits and how Design-Build saves time and money, download our white paper "Why Some Business Owners Don't Do Design-Build, but Should".