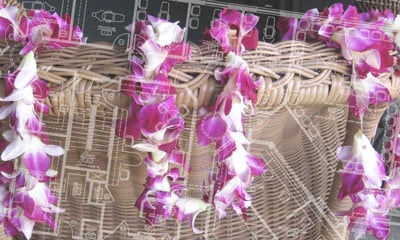 Recently, while I was on my first all-inclusive vacation in the Caribbean, I realized how much more relaxing and enjoyable it was to know up front what the costs would be and all the activities that were available as part of the resort's package. I didn't have to spend my time making separate plans for a hotel, meals, transportation, or entertainment because the package covered it all. With all that was included, I had more than enough options to create an affordable and enjoyable vacation without the hassle of budgeting for my next meal or entertainment and I felt that I was getting way more for my travel budget.
That's when I noticed the similarities of all-inclusive vacations to our design/build method of construction. This method includes both the architect and construction of an owner's building in one package. While change orders from client requests/changes or unforeseen regulatory issues do happen, a design/builder is more likely to flush out all the typical change order obstacles before they start construction. They can do this because the design department continually collaborates with the construction department (which is convenient since they are on the same team) to provide value engineering and constructability reviews during design and pre-construction phases.
Another perk for owners is the single-source of responsibility that the design/builder assumes. For example, if there's ever a discrepancy or challenges when translating the design to construction activity, the design/builder is the only responsible party and they are contracted to fix it as part of their all-inclusive package. There are no delays while investigating whether it was an architect issue or a contractor issue and who is responsible for it, as happens more often in a design/bid/build scenario. While we are systemized to not have these issues, the customer is protected should anything out of the ordinary happen. Much like the excellent customer service I got at the all-inclusive resort.
As a building owner, you may wonder what's included in a phased design/build approach to construction. Here's what is included in our service: preliminary drawings and conceptual cost range to take to your lender, building code/zoning review, site engineering, final construction plans including M/E/P, permits, bidding, scheduling, material ordering, construction services, schedule and budget reviews, progress meetings, clean-up, project close-out, Certificate of Occupancy and one-year warranty.
As a design/builder, we aim to make all your building needs a success by providing the extra planning up front, so that we don't go beyond your established budget or schedule. For more information on the benefits and how the all-inclusive elements of Design/Build make life easier for busy business owners, download our white paper "Why Some Business Owners Don't Do Design/Build, but Should".