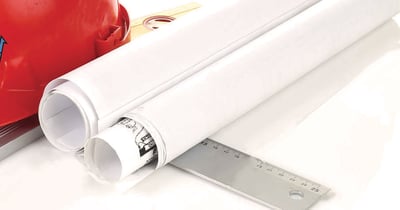 Preliminary plans, such as those provided in a Phase I of the Design-Build process, are the most efficient and economical means to determine the budget for your construction project.
While there has been a shift in the numbers1, there are still many business owners out there who are skeptical of the Design-Build method of construction. They are more familiar with the traditional Design-Bid/Build method where they hire an architect, then have general contractors competitively bid the project, and the contractor with the best price/value builds the project.
Early on, when we're discussing the benefits of Design-Build with those who are skeptical, they have a difficult time accepting that they need to pay the nominal fee for the preliminary drawings (Phase I Design) so we can estimate the construction budget. Those who are accepting of it realize that they would be paying that and more at an independent architecture firm.
In the Design-Build process, the Phase I fee is nominal to cover the team's time to complete a needs analysis, make necessary regulatory investigations, create a preliminary design and seek bidding resources for a preliminary budget. Having a pretty accurate, yet ball park, estimate early in the process helps an owner obtain funding earlier. The information gained during the Phase I is accurate and sufficient to take to a bank to secure financing. Furthermore, if obstacles arise while a customer is planning to build a building that cause them to change their mind, it's less risky to commit to a portion of the cost of the design while working through the initial process.
Additionally, having the flexibility to "tweak" the preliminary design so it fits within your budget is much more economical because you don't have the engineering elements involved, yet. Those get explicitly defined in the Phase II drawings.
When you add a Design-Builder to your team before you purchase property, they can assess the property and available utilities to provide the best use of space. Also, prior to purchase, a Design-Build team can help coach an owner on contingencies in the purchase agreement as a buffer or a "get out of jail free card" if there are undesirable obstacles to using the property the way intended.
Those are the main benefits to committing to Phase I Drawings, but the Design-Build process has other benefits like completing construction faster, fewer change orders, open communication, and one entity having all the low bids. Read more about the benefits of this method in our White Paper, "Why Some Business Owners Don't Do Design-Build, but Should".
1 According to "Design-Build Project Delivery Market Share and Market Size Report" by Reed Construction Data and RS Means Intelligence, Design/Build construction delivery method has taken an additional 9% of the construction market since 2005 and General Construction has lost 10% of the market share in that same time.