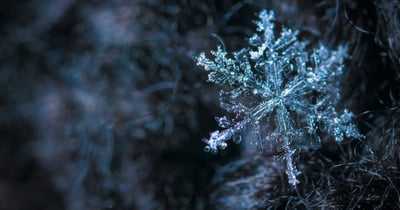 Other than taking time to prepare a plan when the weather is poor for construction (so you can be ready when the weather is conducive for construction) there are additional benefits to contact your design/builder or general contractor in the winter. Let me clarify that the following explanation works best when applied in Michigan and other cold winter states.
Better Bids
It's now January and we have at least 3 – 4 months before the weather is ideal for new construction. So, suffice it to say, there's typically less construction happening in the winter resulting in more supply and less demand. Therefore, if you can get your design completed and solicit sub-contractor bids at this time, there will likely be more flexibility to get a competitive price from a larger selection of sub-contracting companies. Right now, the pool of sub-contractors is larger because they're only starting to fill their schedules for spring and summer. More bidders means more competition and competitive pricing. As we get closer to spring, schedules fill up and the result is either fewer bidders or bidders who aren't as motivated because they already have a decent work load or they are busy and don't have time to offer their best price. The same holds true, typically, with materials and suppliers.
As we discussed in our blog "Ample Time Gets Better Bids", when a sub-contractor has sufficient time to run their numbers, they provide an accurate and uninflated budget. Otherwise, if they don't have adequate time, then they're more likely to round up, or inflate their price. This isn't to penalize the customer, but to make sure that they cover their costs to perform the service, and with inadequate time it sometimes is an educated guess. Therefore, allowing more time will likely result in a more accurate price that will affect your bottom line.
We would advise that getting bids when the pool is large will result in getting the best value for your budget because the cream of the crop will fill their schedules quickly and may not be available or motivated to bid competitively during the heat of construction season.
Design Time
Depending on the size of your building, design can take four months or more to be finalized. The complexity or jurisdiction that it's in can make it longer to get through approvals, not to mention if there are revisions made to the plans. We know it's daunting to sign off on something that a business owner has to live with for the next 25 to 50 years. Owners should keep the design duration in mind while also allowing for sufficient time for bidding as we mentioned above.
If you must start your planning in the spring or summer, we will still seek out the best value, just as we do in the winter. However, we have now shared with you that your budget will likely be lower if you do your planning in the winter when the pool is bigger and there is more time for estimating. Now is the time to take advantage of cost saving measures and we will have you ready to break ground when the weather turns.