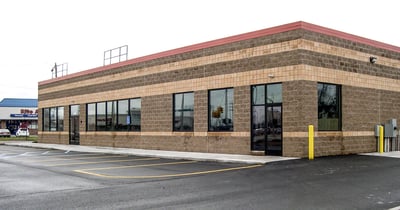 (Updated 2/20/23) Retail real estate has shrunk over the past three years according to CBRE's report "US Real Estate Market Outlook 2023". With less retail construction happening, there is less opportunity for businesses to move into this type of space. Malls and retail centers that have been struggling in recent years are now finding opportunities by converting to mixed use.
As we reported previously, there are some non-retail sectors who saw the benefit of being easily accessible to shoppers of retail space, vast parking, and quick build-out, such as medical, dental, recreational, restaurants, salons, and investment companies to name a few. Even though they weren't retailers, they were seeking out the lower cost leases of retail shops due to downsizing/converting to online sales.
If a retail location is what you seek, despite the decrease in availability of the real estate, a team of leasing professionals will be the key to help non-retailers and retailers alike to enlist the right deal. Furthermore, there can be significant cost savings associated with having a professional team working for you. With their building and business savvy they can help lower leasing costs and, in turn, operating costs. This leasing team of Design-Builder, CPA, and Real Estate Attorney can help an owner negotiate their lease, get regulatory approvals quicker, obtain a build-out estimate, and a suitable design for their storefront so it's easily identifiable among other retail shops.
As a lessee, the business owner will have to pay rent as agreed upon in a lease, plus Common Area Maintenance (CAM) fees, possibly utilities and/or taxes, and build-out costs. A professional leasing team can set up a business owner to have the best lease option, a plan for their accounting, and store design in less amount of time. Additionally, there are nuances to getting an allowance for build-out costs that factor into your lease amount. Also, negotiating how the taxes and utilities are covered could affect your monthly rent, too. Furthermore, it's a good idea to have a contractor check out the HVAC equipment that is present to prepare an owner for what heating and cooling costs may be.
Speaking on behalf of the Design-Builder, the benefit of having us on the team is to identify issues with the space, make sure the utilities are (or will be) where you need them, architectural plans are created to meet municipal/code requirements, and the design helps with branding so a business can be easily found and attractive to customers.
Wolgast Corporation, has completed retail build-outs for mall, shopping center, and stand-alone customers throughout Michigan. We can help a business owner to get their design, utility access situated, and build-out completed to save on time and create a professional looking operation, so they can start generating revenue, or serving clients/patients as efficiently as possible. Our resources include technology, utilities, engineering, design, and construction.