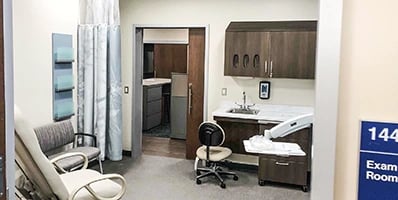 Approximately 10 years or more is needed for healthcare practice owners to prepare to retire.1 As doctors become owners of their practice, they may not yet be thinking about retirement, however succession planning should start very early as part of their business plan and then adjusted as time goes on and retirement becomes more than a thought.
One ideal method of transitioning into retirement is to enlist a junior partner who also wants to be a practice owner, eventually. By involving a junior partner at least 10 years prior to retiring, senior doctors are setting the control of their retirement transition through the following examples:
Deciding how long to continue working
Generating revenue while reducing their work load
Retiring when interest rates are lower, so the practice valuation is higher
Giving your junior partner time to pay off college loans, save money to buy the practice and learn the ropes to care for established patients
One way to help attract the best successor, which a doctor may have to try more than one, is to have an up-to-date practice office with the latest technology that can be afforded and is practical. This will give a practice a competitive advantage over other doctors considering retiring, too. Experts are anticipating a shortage of 139,000 doctors by 20332, so the pool of qualified doctors coming out of school and those who would like to buy their own practice will get smaller over the next 10 years.
Wolgast offers Healthcare White Papers that discuss healthcare succession planning and implementation more in depth. Our healthcare White Papers are written by Dr. Michael Shepard, MD, PhD. and current Wolgast Business Developer, "Succession Planning in Healthcare Practices Using a Junior Partner". It can be downloaded using this link. We are also Design-Build contractors for doctors of medical, dental, optical, veterinary, chiropractor practices and more. Download one of our Healthcare White Papers or contact Dr. Michael Shepard today to have Wolgast take-on your project while you focus on your practice and/or future retirement.
1 "Succession Planning Then and Now with David Grau Jr.", www.wealthmanagement.com, 11/29/22
2 Association of American Medical Colleges (AAMC), "New AAMC Report Confirms Growing Physician Shortage", 6/26/20