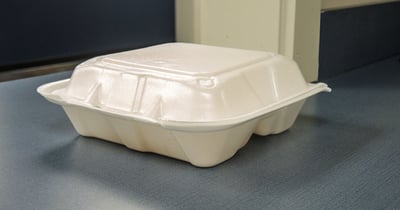 A ghost kitchen has many benefits for established restaurateurs and caterers looking to expand. Especially in this climate of delivery and take-out.
Benefits:
Smaller footprint – a ghost kitchen only needs space for meal prep, commercial kitchen equipment, delivery/take-out, and a bathroom for workers. This is significantly less space without the dining, bar, and waiting areas. A cost savings from being in the same geographical area with a full service restaurant.
High traffic area – a restaurateur could select the plainest, repurposed, least expensive, off the main path, but still functional building and centrally located to operate from and still be close to the action. If they're only delivering from the location, no one else will need to see it. There won't be a store front to dress up.
Popularity of delivery – so many concepts are looking to increase their kitchens going forward and lessen their dining areas, so a ghost kitchen can help adapt to the needs of the customer better.
Versatility and flexibility – there is not one way to have a ghost kitchen. It could be a food truck or a basic building. It can share space with many concepts or just one. It can be delivery only, pick-up, or drive-thru. The possibilities are open to suit your needs.
Enter new markets – say you're established in Bay City, but want to reach Saginaw or Midland residents, you can enter new markets at a fraction of the cost (less risk) of a full-service restaurant. Or if you have multiple concepts, they could all share the same kitchen and so each restaurant doesn't need their own building and just be focused on delivery.
Limited menu conducive to delivery – you have the option to only include those menu items that are easy to package and deliver. Say your flaming duck entre doesn't make the same impression without the waiter to light it up, or doesn't taste the same when it cools down a little, you can leave it off the menu and send those patrons who want it to your restaurant to get the full effect.
Online ordering – this is the way that is preferred by many in the digital age and so you'll be meeting their needs as well as needing less ticket takers to have on payroll.
An easy way for caterers to enter the market – the lower cost of entering popular markets with just a kitchen could provide you with a budget to create awareness, promote your food, and grow traffic.
You have Wolgast to help you – we can design and remodel your new space, help with kitchen equipment leads, and building permitting. Call us today to get started at 800-WOLGAST.