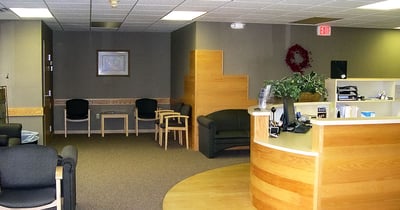 Most of us want to retire as soon as we're ready and able, but business owners have a unique situation of preparing for a successor to take over their operation. Ideally, they'd have started planning for successorship early so the transition can happen during high times when business and the economy are strong. This way the owner was able to choose the best candidate and get the anticipated value of the company. The best successor is one that will take care of employees and clients as well or better than the predecessor did. And the best way to find them is to remove all obstacles to entice a successor who'll continue the business legacy.
As part of your planning, consider the condition of your building (being a lesser known limitation) when seeking the right candidate. Think about it, how valuable is it to your clientele how your building looks, or what do you think when you visit a business establishment if their building is outdated, dirty, or run down? The condition, cleanliness and design say a lot about the capabilities of who is providing the goods or service. Furthermore, whether or not there's a family member to take over, there's a lot involved in preparing to make the transition. They won't want to start their new leadership focused on remodeling rather than on improving the business. Having a building in good condition could set you apart from other potential businesses by a successor. The most common advice offered to owners is to start looking early. In addition, we advise to maintain an attractive building kept in good repair. We know that there is a lot more involved with succession planning, but since we're building contractors we will focus on our area of expertise.
A well located and good looking building can attract traffic and result in a higher valuation, as well as be more enticing to a potential successor. Of course the successor will want to research the company's books, systems, earning potential, and corporate culture to make a decision about buying a business. However, if they have to do a lot to the building to make it suitable, or relocate due to a building's poor status, the anticipated expense could kill the deal.
Small aesthetic changes due to the successor's design tastes is one thing, but a major overhaul like repairing the building envelope, code violations, and outdated systems or infrastructure ought to be addressed by the predecessor well before the succession happens, so that they can recoup some of their cost. Building updates and repairs as part of the succession plan can be timed right so the owner gets the most value for the company. There is a balance to achieve when an owner can have a couple years to generate sales and cover some of the expense, but also still be up-to-date so the successor will be proud to take ownership. Working with a contractor, like Wolgast, to update the commercial building will bring the most value to the predecessor. We will help guide the owner to make cost effective decisions while supplying great quality construction. Call Wolgast today to get your building improvements started.