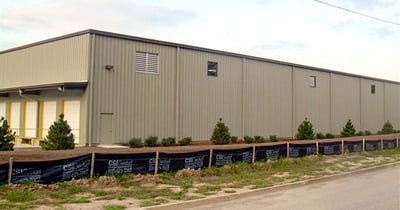 Have you considered commercial investment properties to add to your portfolio? On a surface level, it seems like a long-term, but easy investment that will generate ongoing income and also potentially appreciate in value the longer you own it. For those who have capital to invest, is it the right type of investment for you?
Something new to consider for 2022, forbes.com1 believes that with real estate investment "current conditions appear favorable: Historically, commercial real estate has provided a hedge against inflation; stock-focused investors are expressing interest in diversifying through real estate; and monetary policy appears to support growth in the economy". Additionally, people are returning to the office, some full-time and some hybrid. Companies need space that is suitable for the changes that have occurred from the pandemic. Cbre.com2 identifies strength in retail (with price adjustments), industrial/logistics space, multifamily housing in downtown locations, and single-family rentals in the suburbs. So, there are opportunities available. It's best to get your financial advisor, commercial realtor, and design/builder to work with you and identify a good opportunity.
What You Need to Know?
Prior to selecting a property and submitting a purchase agreement, you'll want to evaluate and compare your options to make an educated decision on the best potential. Each market is different and the price of a building in the city limits will be different than one of similar size on the out skirts of town, so the most common way to compare them is the Cap Rate, also known as Capitalization Rate3. You can calculate the Cap Rate by dividing the Net Operating Income by the current market rate4. The Net Operating Incoming is based on the revenues that appear on the properties income or cash flow statement less the expenses of operating the building (i.e. maintenance, utilities).
How to Add Value to the Property
Finding a lower cost property that needs updates can help you buy low and sell higher in the future. Depending on the building grade, most commercial properties don't require the highest quality (yet durable) finishes, so if you focus your updating budget to make the building more efficient with energy saving materials, automated controls and more technology, you'll save money on operating costs and make your building more competitive. Your Design/Builder can help you identify what types of updates should be made for good ROI.
Financing Help
As an added incentive, you can use the SBA 504 loan as long as you occupy 51% of an existing building purchased or 60% of a new building from the ground up. According to their website, sba.gov5, it is a requirement of the SBA 504 loan that the owner occupy part of the building they are financing, but the loan allows for purchasing more building to lease out as investment property. The SBA 504 loan offers 10% down by the purchaser, an SBA lower/fixed interest rate loan for 40% to be repaid over 20 years, and the remaining 50% is financed through a traditional bank loan.
Your Turn: Is Commercial Investment Property something that you have considered? What have you found helpful in making your decision? What kind of questions do you have? We'd like to hear from you in our comments link below. Otherwise, you could contact us at 800-WOLGAST.
1 https://www.forbes.com/sites/forbesfinancecouncil/2022/02/16/seven-trends-driving-commercial-real-estate-in-2022/?sh=378176bd57c1
2 https://www.cbre.com/insights/books/us-real-estate-market-outlook-2022

3https://www.investopedia.com/terms/c/capitalizationrate.asp
4 https://www.investopedia.com/terms/n/noi.asp
5 https://sba504.loans/sba-504-blog/sba-504-loans-for-real-estate-investment