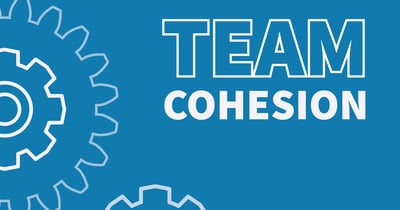 Construction Management is the ideal delivery method for large, complex construction projects, such as those for School Districts. School Boards and Superintendents rely on their Architect and Construction Manager (CM) to form dynamic teams to fulfill a project's goals and seamlessly deliver their buildings on time and within budget. Team cohesion is the goal on each of our projects. Taking into consideration that we are possibly working with new and diverse players with each new School District, this takes effort and coordination to achieve. An experienced CM typically will have vast resources and relationships with a wide variety of Prime Contractors, but when bidding projects, an unfamiliar contractor may be more suitable in achieving the schedule, budget, or meet proximity requirements of local contractor, therefore, we have tools that we use to initiate them onto the team as a cohesive member.
According to isixsigma.com, a communications company for process improvement professionals, the definition of cohesiveness is "the extent to which team members stick together and remain united in the pursuit of a common goal". In order to achieve our goal of team cohesion, Wolgast has tools and processes in our arsenal with checks and balances and those that provide quick corrective measures when a team member strays from our target.
Wolgast is a systemized company and we have over 200 systems in place to consistently provide our work functions. These systems include the means to vet a prime contractor prior to entering into a contract with them, and checks and balances such as forms and reports monitoring progress throughout construction, and evaluations of work. Your CM is there to guide a team for high performance and work product, cohesion doesn't just happen without a lot of leg work and checking that all moving parts are on track.
Additionally, we're an Employee-Owned Company (ESOP), which means that our staff is personally vested in the success of each project. Another benefit of an ESOP is that employees tend to stay for the long haul. We have staff members that have been with the company a long time who help us maintain our standards and pass down the leadership lessons learned by mentoring new staff. So we're able to pass along the key management paths to establishing a high functioning team committed to a project.
Finally, we've invested in state-of-the-art Construction Management software that helps keep communication open in real time. By implementing it, each team member has accountability visible to everyone involved and the goals are openly shared. We find that it helps guide us naturally to develop team cohesion in real time with notifications and updates pushed out to team members with alerts and bells and whistles. We are a high end user of this software and have been asked to participate in future updates to make the software work even better for team cohesion and quality assurance.
Your CM wants each project to be successful and rewarding for the client, architect, and all the team players. You should select one that has the knowledge and capabilities to be organized and committed to delivering just that.