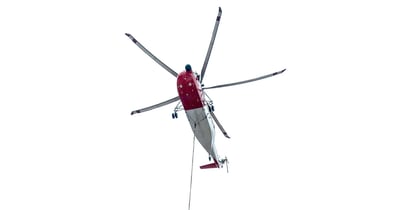 Certain building materials or products that have to be ordered, imported, and/or manufactured specifically for a building can take longer than the natural progression of a construction schedule. These are considered Long Lead Items (LLIs). They commonly occur with pre-engineered buildings, elevators, generators, mechanical equipment that is heavy enough to need a helicopter lift, electrical switch gear, fancy finishes, or imported products to name a few.
Knowing these LLIs as early as possible will help your contractor manage the construction schedule better. Can you guess what the best construction method is to identify LLIs the earliest and in turn gets them ordered quicker? It's Design/Build Construction, where the architect and contractor are on the same team working together to identify the client's schematic, budget, and schedule on a fast-track.
Since the Design/Builder is under contract to complete the construction while design is being created, they can order LLIs as soon as the items are decided and or specified. If the contractor has to wait for plans to be completed, and then go through the bid process, as they do in a General Construction or Design/Bid/Build scenario, the purchasing and ordering process could be delayed by weeks or months. Then if a LLI requires 2 months or more to arrive, your start date could be pushed back months to help manage the flow of the construction schedule. For instance, a pre-engineered building can take 12 - 16 weeks to build and then needs to be shipped to your site. Site work and foundations can start prior to the delivery of the building, but the rest of the project will be held up until the building arrives.
Delays caused by LLIs can be mitigated by using substitutions or by paying incentive fees to manufacturers, but in our experience, substitutions can sometimes impact several other systems adversely and paying more to meet timelines doesn't always guarantee results. So the best and quickest case scenario is to work with your Architect and Design/Builder to determine LLIs as soon as possible, make your selections, and get them ordered right away.