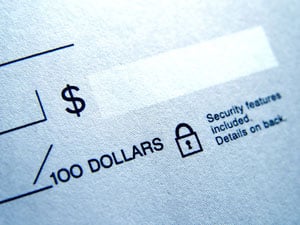 Navigating Commercial Building Loan Landscape for Small Business
One of the essential components of business growth and sustainability is securing necessary financial resources. For many, this means turning to commercial loans. We checked in with Steve Canole, Senior Vice President of 1st State Bank, to find out the current commercial financing climate and if there are any changes, insight, or guidance our business owner clients should know to secure financing to fuel their growth.
"For owner-occupied buildings, banks seem to be still willing to finance in the 80% range, this can fluctuate depending on other credit variables," Steve explained. So, this is good for business owners that occupy 51% or more of their buildings. Investment real estate financing is proving to be more questionable, varying by each lending institution. "Over the last 18 months, lending is back to financing 75% or lower. Some financial institutions are pulling back all together on considering investment real estate financing." The message here is to keep inquiring with different lenders until you find one that will work with you.
Cashflow and equity are still the primary factors a lender evaluates. Steve shared that start-ups or businesses with large expansions will be scrutinized more in the current climate.
Things a business owner can do to make financing easier:
Banks and title companies are able to process paperwork more easily when documents are in order and are more trusting of loan requests when loan seekers provide necessary information fully at the start. With Wolgast's Design-Build approach, you will have all the information needed to submit to your lender and title company to present your plans with confidence.
Cashflow is "king." Even though you may have a project with lots of equity and a low loan to value, demonstrating sufficient cashflow historically and in proforma will be the key to obtaining financing.
Plan on traditional loans to be the best option right now as a better deal. An alternative loan option is an SBA 504 which finances 40% of a loan with 10% down and allows a business owner to then finance the remaining 50% through a commercial lender's traditional loan. However, the 40% will be locked in at current interest rates for 20 years, making this possibly a less desirable option in the current rate environment. As Steve explains it, "Generally, we don't see as many prospective borrowers that request SBA 504 financing, it is more the lender considering this path and possibly suggesting it to a borrower as a financing option. Traditional commercial lending and SBA 504 are still primary funding programs, and I would estimate that traditional lending is still used more than SBA 504."
Having an established relationship with your commercial bank/lender is a big benefit when applying for a new building project or large expansion. Unless you're a start-up, having a good/established relationship with a commercial banker prior to your expansion is vital.
Securing a commercial loan offers a wealth of opportunities for business owners. With careful planning, a clear understanding of the current lending landscape, and a well-prepared loan application, you can access the capital needed to drive your business forward. It's a dynamic environment, so staying informed and being adaptable will be essential for business owners seeking financial support in the ever-evolving world of commerce.