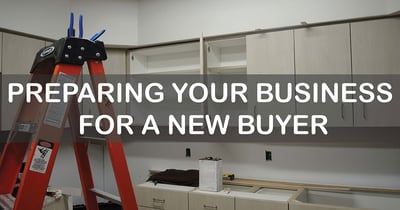 Bruce has owned his business for more than 30 years and he's ready to retire. He is five years under the retirement age and has no interested children to take over this operation. He has poured his blood and sweat into his business for most of his life. Bruce has a few options. He can close the doors, walk away, and lay off his staff of 25, he can sell the business and the building to an interested party and use the money to supplement his retirement savings, or he can find someone who wants to buy the business and then lease the building to him or her, keeping rental income for continual cash flow.
To supplement his retirement the second two options are the most appealing. Bruce has employees to think about and having extra cash in his pocket would be beneficial.
Bruce begins to think about how he can make his business attractive to a buyer and among other things, he realizes that even though he has kept up with repairs, the building could use an overhaul after 3 decades. His HVAC system and lighting could be more efficient, his flooring is worn out, the lunchroom is a little drab, his conference room doesn't function as well as it could with modern technology, and there are areas that could be remodeled to help workflow. There are many things that a remodel could do that would help him to attract a serious buyer and sweeten the deal if the new owner doesn't have to turn around and renovate the building.
A renovation can also drive traffic and attention to a business because community members are curious to see the improvements and reveal of a building remodel (note: depending on the industry). Promoting a remodel can be a great marketing tool. So increased traffic can help Bruce recover some of the expense of the updates and a freshened building can help attract a buyer to set him on his way to a comfortable retirement.
If you have any questions about remodeling your business or options for leasing your building to a future owner, please contact Wolgast's, Michael Shepard-Business Development, to set you in the right direction. If you're a little further from retirement, you may want to start your succession planning now and keep Wolgast in mind for future renovation needs.