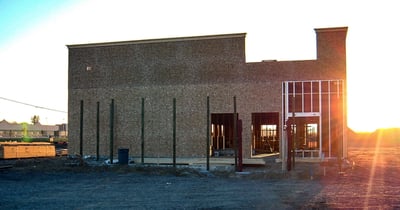 Here is one secret of the trade to save significant time during pre-construction, by giving your contractor a ballpark budget before design and/or estimating starts, an owner can take a shortcut in the preliminary phase and get to construction sooner. When the timing matters, how much you're willing to spend will make the process move along much faster.
Sensibly, we understand that sharing a budget feels risky because it shows the owners "full hand" so to speak in poker terms and he or she could feel like it reduces the opportunity to negotiate. However, for Design-Build Construction, by knowing our client's budget we can design a building that can be accomplished within the owner's expectations, rather than one that causes sticker shock and then adds time for redrawing and revising scope. Without knowing the budget, it's easy for an owner to continue adding to the scope when realistically, the budget won't allow for the extras. Having an owner's approximate budget at the start, helps us to provide valuable consultation to the owner regarding allowances for materials and finishes. Also, we will know up front if we need to alternate the scope of the building and by how much after estimating is complete. We can come to the owner with ideas without delays. Knowing a budget for General Construction, lets us recognize if we are a fit with our full service offering (including insured contractors, precise estimates, guaranteed completion dates, warranty, full-time supervision, self-performed trades, etc.) to protect the owner's interest, or if the owner is willing to accept a more risky and lesser value option elsewhere for their construction needs.
We've been estimating and constructing buildings for almost 75 years and have a good idea of what a competitive price for a scope of work may be, considering variables like the time of year, how busy our subcontractors are, and material pricing fluctuations to pinpoint a precise final price. Therefore, we can save everyone a lot of time if the owner's budget is overly unrealistic for what we speculate the cost would be and the owner isn't willing to make changes to their project. In turn, we can help them make a business decision before they spend any money on design or go through the estimating process.
Contact Dr. Michael Shepard at 800-WOLGAST to discuss your project and budget and to see if our services are well suited to design and/or build your business investment. In return, we will provide a competitive and accurate estimate and offer professional and comprehensive construction services! This is just one shortcut to construction and reliability that we can offer.