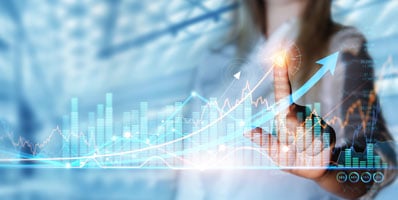 In the modern world, Economic Development Agencies (EDAs) are playing a critical role in helping cities, states, and even countries reach their economic potential. Economic growth is what makes communities thrive by expanding a tax base and offering a quality of life for residents through employment, commerce, infrastructure, and entertainment. Business owners can benefit from EDA services and incentives to expand or start their business. The EDAs work with private funds, local foundations, schools, and government to name a few to match incentives that will keep or bring economic growth to their region.
One of the primary objectives of most EDAs is to attract new businesses and stimulate job growth. To do this, they must create a business-friendly environment with incentives that make it attractive for businesses to invest. They also must create a strong infrastructure, such as transportation networks, to support existing businesses and attract new ones.
For existing business owners, you may not have considered that your local EDA could be a resource for lower loan rates for construction expansion. Additionally, they can help them find optimal land to relocate or to expand their operation. They also can match them with an educational entity to train your staff, offer training for future staffing needs, or help with start-up with many resources.
The EDAs have connections for low interest financing and can find incentives that could help business owners save capital for their company's use, or so they can expand further at a lesser cost when adding space for additional staff. Furthermore, EDAs use their resources to prepare designated business or tech parks with necessary infrastructure, so their sites are shovel ready for development. Selecting one of their sites that they have predetermined as part of a community's long-term planning can save a business owner time and money for construction because utilities and/or roads have already been completed. Additionally, EDAs facilitate training opportunities through grants or teaming with learning institutions to offer programs that will train students interested in their type of work to prepare them for the business' future needs.
Our local EDAs include Saginaw Future, Bay Future, Midland Business Alliance, Middle Michigan Development Corporation, Great Lakes Bay Regional Alliance, and Michigan Economic Development Corporation, but most communities have their own EDA organization. They are available, depending on where you're located, to help you expand your business however they can. Saginaw Future is an Accredited Economic Development Organization. Their website states that they, "identify and meet the needs of businesses at every stage from start-ups to mature organization and from micro-business to multi-national corporations." Their purpose is to, "increase economic opportunities by facilitating and supporting business retention, expansion, attraction, and new business development."
In conclusion, it's worth making a call to your local EDA to find out if they can help you and then call Wolgast to design and build your addition or new office. Our expertise will save you time and money when completing your construction project.