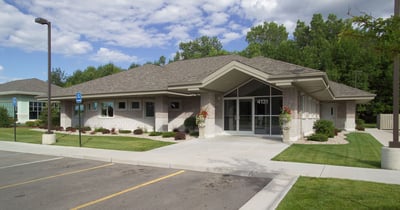 Fast Track Construction

Less Risk for the Owner

Single Point of Responsibility

Guaranteed Schedule & Budget

Team Collaboration

Quality Construction for Better Value

More Bids Collected by One Entity to Narrow down the Lowest Price
As business owners become more aware of the benefits of Design-Build Construction, the delivery method continues to chisel a bigger piece of market share throughout the U.S. and is expected to reach 47% usage rate by 2025, according to FMI1, a 5% increase from just 2 years ago. In their DBIA Design-Build Utilization Update - September 2021, they evaluated the United States Census Bureau, stakeholder surveys, industry reports, associations, and government agency databases, and determined the usage of delivery methods within the construction industry and found that the East North Central Midwest region will experience a 6.0% growth in Progressive Design-Build projects by 2025. Also, highway/street, educational, and manufacturing will have the highest compound annual growth rate (CAGR) adopting Design-Build project delivery.
It makes sense to partner with a combination of contractor and architect team at the inception of your project. Additionally, the Progressive Design-Build approach has proven to help with efficiency in scheduling and budgeting when the contractor joins with the architect and project stakeholders during the planning and design phase. The early meeting of the minds and knowledge of each role has shown to save on costs and schedule. In this method, the Design/Builder takes on more risk to guarantee the outcomes desired.
Since there is one, single source of responsibility it condenses the effort of the building owner to coordinate their needs with a Design-Builder. The owner can be as involved as much as they'd like to be or can be. It's the role of the Design-Builder to deliver a high quality building that solves the client's needs from design through completion. No surprises!
FMI, September 2021, DBIA Design-Build Utilization Update
https://dbia.org/wp-content/uploads/2021/09/FMI-DB-Market-Research-2021_2025.pdf