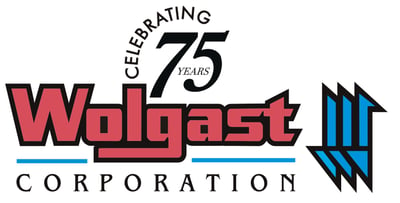 Wolgast Corporation Marks 75th Anniversary!
Saginaw, MI - For the first 52 years, the Wolgast family owned and operated Wolgast Corporation. Started by Gerald Wolgast as G.H. Wolgast Masonry in 1948, his motto of "Do it right the first time, every time" has been his legacy that still steers the company today. Gerald's sons, Lynn and the late Patrick and Mark Wolgast left their own legacy on the general contracting company by diversifying to include Design-Build and Construction Management services, helping start the local Associated Builders and Contractors Association Chapter, and forging a relationship with McDonald's Corporation in the 1980s. Since then, we have built close to 300 new or rebuilt McDonald's restaurants and remodeled nearly twice that many. The Wolgast brothers also chose to succeed their business to the employees and started the process of becoming an Employee-Owned Company in 2000. Soon after, they named Brian Stadler as President, marking the first time that a non-family member held such a key position.
The following 23 years have been significant to our longevity by becoming 100% Employee-Owned, adding Restoration, Multi-Family Housing, and Development Divisions, adopting a systemized approach to be process driven, implementing our own Carpentry Apprenticeship program to strengthen our self-performing capabilities, and expanding to additional Michigan locations. Wolgast now has offices in Saginaw, Freeland, Grand Rapids, and Alpena. Furthermore, we have 105 employee-owners who participate in profit sharing and employee stock benefits.
In 2021, the Board of Directors appointed Steve Salyers as President, while Stadler maintained the role of CEO. The same year, we had our largest year for our Construction Management Division, started our company managed Real Estate Division, and completed our largest Restoration project for the high profile Brigadoon Cottage following a fire. The leadership of Stadler and Salyers continues to further develop the company as professional, reliable, and consistent while maintaining our exceptional quality and speedy reputation.
Brian Stadler shared this about achieving 75 years in business, "We are all proud of this milestone for our company. To be able to successfully transition from generation to generation and then to 100% Employee- Ownership is a testament to the accomplishments of the Wolgast Family and the dedication of all our Employee-Owners for our continued success."
Wolgast Corporation is a progressive provider of professional construction services throughout Michigan for medical, dental, restaurant, educational, manufacturing, mixed-use, auto-dealership, hospitality, office, and retail clients. Founded in 1948, today Wolgast Corporation is one of the largest merit shop organizations in mid-Michigan or the Great Lakes Bay Region. Wolgast Corporation's philosophy of doing the job right and on time has guided us to complete building projects for a diverse range of clients and to expand with offices in Saginaw, Freeland, Grand Rapids, and Alpena, Michigan.
###