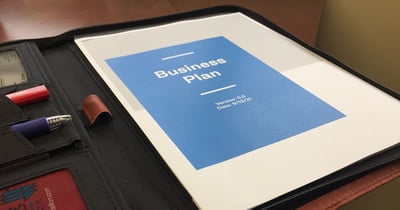 A critical element of your business plan is a realistic budget for anticipated expenses, along with possible revenue streams. One of the biggest expenses of a business to factor into the budget is the building cost.
Realistic Building Costs
Some businesses can operate anywhere and will be able to easily get a rental cost number to plug into their plan, but other operations need a more robust and well developed idea of a building designed for their particular use. Whether an entrepreneur owns the building or will need modifications to a leased building, they would likely need more information to narrow down the expense. Additionally, the location of an anticipated building can factor in additional costs for taxes, association fees, zoning, utilities, permits, supply chain expense, or even affect foot traffic as a revenue stream; so consulting with a professional Design-Build Contractor that is familiar with the area the owner would like to be, can lead to expenses that may have not been realized before they met with these experts.
A final building expense isn't possible without hiring an architect, but if you're willing to share your anticipated/ needed budget, Wolgast's Business Development and Estimating Teams would be able to provide a ballpark budget, or they may have a solution to meet your price point. We've been helping doctors, restaurateurs, manufacturers, auto dealers, and other commercial businesses realize their building plans since 1948 and we can do the same for you.
Location, Location, Location!
Finding the best possible location can also be an advantage for your business and should be a part of your plan along with the anticipated revenue streams due to the popular location. A Commercial Real Estate professional can help you narrow down possible options and a Design-Build Contractor can help assess the financial commitment to get the building ready for your use. Location can certainly boost marketing or customer service strategies including brand awareness, signage/communication with passersby, ease of product or service distribution, foot traffic, and/or parking availability to name a few.
A Few Suggested Research Items
I talked to Wolgast's Business Development Professional, Dr. Michael Shepard, to see what he would suggest to someone who is working on a business plan. He said, "If you have a piece of property in mind and are anticipating building a new building, it is a good idea to add expense for a Phase I Environmental Property Survey". This is so you know the historical use of the property and if there is any environmental contamination that could make the land too expensive to develop. Additionally, "It's a good idea to meet with possible financial institutions to see what requirements are needed to get a commercial loan in place". Finally, Dr. Shepard suggests that you get ideas from existing offices in your industry, either in person or online, and collect photos of design elements that you like. "This will help to determine the finishes and final usage that they anticipate, which will definitely play a factor in the budget of their future business".
Useful Business Plan Template
The SBA.gov has a template to create a business plan and also a Startup Costs Worksheet for future entrepreneurs to use. On the Startup Costs Worksheet, they have line items for one-time rent expenses, improvement costs, monthly building costs, and repairs/maintenance costs. All of those items Wolgast can assist an entrepreneur in determining a realistic budget based on well-developed ideas.