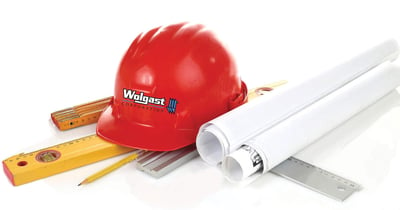 For both Design/Build and Construction Management delivery methods, the start of Pre-Construction Phase is Architectural Design and it's a very exciting time for most building owners. They love the ideas, options, and decorating aspects for their building. And then, when drawings are done, the owner is eager to get to the other main event of Construction Phase. But there is so much more happening during Design than they know and a lot more to be done before this Pre-Construction Phase, "Pre-Con", is complete. This is also when the contractor gets organized to save the most time and money during construction.
So, what exactly happens during the entire Pre-Con that could make a difference to the cost or schedule?
When using Design/Build or Construction Management services, a contractor will work with the Architect at various stages of the Design, from conception through final design, to evaluate the drawings for constructability. Through their experience, project managers and estimators will review the plans to mentally walk through the construction methods and also to monitor that it's being designed per the specified budget. There may be an instance when the project manager is able to see that something drawn doesn't translate to the construction process. By working with the architect or engineer, they can collaborate to work through the means and methods. This saves time and money for the client, keeping the construction schedule on track.


Speaking of the schedule and sequencing, there are a lot of moving parts that need to happen in a certain order. The ceiling can't be installed before the lights, otherwise there will be a lot of rework. So the project manager charts through the schedule by working backward from the agreed upon completion date. Also, long lead items (materials that take a longer time to arrive on site) can be factored in the calculations and ordered as early as possible.


Meanwhile, estimators are lining up the pool of qualified subcontractors that will bid. The more bidders there are, the more competitive pricing can be achieved. We're able to do this best through adequate bidding time for subs to submit their quotes and detailed scope of work descriptions.


Also during this phase, the Contractor orders materials, acquires permits, and prepares for safety measures so that the project can start on time and keep everyone on-site safe.
It's important to note projects completed by General Construction delivery method typically don't allow the ability for constructability review or the adequate time to line up as many competitive bidders.

Final thought, Pre-Construction Phase is critical to project success, so construction can start without costly delays and building owners can get in the building sooner. Wolgast's Pre-Construction tasks are systemized, so these key items are completed consistently and guided by our best practices developed over 70+ years. We have offices in Saginaw, Alpena, Grand Rapids, and Kalamazoo to provide commercial construction services, quickly, efficiently, and with the most value. Call 800-WOLGAST to meet about your construction plans.

Other blog titles that may interest you:
Sharing Budget Streamlines Pre-Construction
Ample Estimating Time Can Lower Price of Construction
Safety on Site - What It Can Mean for Your Construction Project