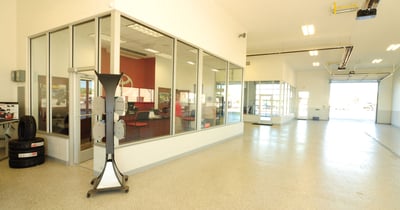 Currently, many Michigan auto dealers are feeling varying degrees of pressure from auto manufacturers to modernize their stores, some of which have never been renovated since they were originally built 50 years ago. While remodeling can be an expensive investment in your business, there are several benefits that go along with the improvements.
We want to share with dealers what they can expect and tips about their reimage:
You can stay open during most or all of construction activity. We understand that service is the key to your success whether that is your sales team meeting with customers or your service team working on cars. Through phases of construction and flexibility, you'll be able to maintain business (almost) as usual. We discuss this further in our blog, "Staying Open During Construction".
You'll have to work closely with corporate and their architect to create a design that matches their requirements. Our architect, Rick Keith, is highly experienced in deciphering the brand requirements and creating a design to keep costs low for the owner.
You can look forward to your service area being spruced up with nicer service drive lanes and service write up areas in a separate, quieter environment. This change will provide a more relaxed atmosphere for customers.
Many reimage programs can be costly, but the good news is that the construction costs can be depreciated for federal income tax purposes. You may want to consult with your tax advisor on ways to maximize the depreciation including a cost segregation study.
Being under construction draws attention to your business and you'll likely attract customers into your dealership just to see the changes once construction is complete
As more information becomes available about manufacturer's programs, Wolgast will be right there with you (as we have done for all our automotive dealer clients) to determine what's needed to get the job done right, economically and swiftly. Please call us if you have questions or when you're ready to start your reimage, 800-965-4278 (800-WOLGAST).