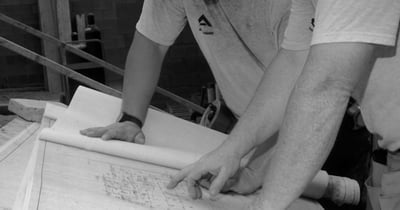 As an update to this blog originally posted a few years ago, we have new information to add from the June 2018 Design-Build Utilization Report funded by Design-Build Institute of America. Findings in this report determined that popularity continues to grow for this delivery method. The results showed, "Design-Build Construction spending in the assessed segments is anticipated to increase 18% from 2018 - 2021", and will likely represent 44% of construction spending by 2021. Researchers determined that the education of building owners on Design-Build benefits is gaining traction, and more owners are experiencing enjoying the benefits first hand. Additionally, FMI Corporation, a management consulting and investment company, had released a report in March 2019 titled 2019 AGC/FMI Risk Management Survey, whereby they found that "38% of contractors were <planning> to increase their in-house design capabilities last year and 43% this year". So there will be more collaboration, less risk, and more competition among design and construction moving forward.
Original blog article:
According to the May 2013, "Design-Build Project Delivery Market Share and Market Size Report" by Reed Construction Data and RS Means Intelligence, Design-Build construction delivery method has taken an additional 9% of the construction market since 2005 and General Construction has lost 10% of the market share in that same time.
We recognize that the movement isn't happening at rapid speed, but almost 10% brings it up to 40% of the overall market share. Another study, "The State of Design-Build", December 2010, by Design Build Institute of America uncovered that Design-Build professionals believe the biggest reason building owners haven't rapidly adopted Design-Build is because it's unknown to them and therefore seems risky. Is that true?
Wolgast was the first to bring Design-Build to mid Michigan in the 1970's. We saw early on the benefit of having the architect and the contractor on the same team. It meant more continuity and collaboration, which would create a smoother construction project and therefore protect our clients from discrepancies in plans and change orders to remedy the parts that don't translate during construction. Also, the cost for construction is determined earlier, so business owners can make an educated decision for their business without getting too far into the design process.
In actuality, Design-Build works so well because the construction experts are reviewing the plans while they are being drawn to ensure their constructability. Therefore, once a shovel hits the dirt, there are very few setbacks, which in turn creates a quicker construction schedule, a reliable budget, and a happy building owner.
No setbacks mixed with the ability to get permits, pricing and materials earlier, makes Design-Build the fast track to construction delivery. In some instances, the project can be completed months earlier than if it were delivered via General Construction Delivery Method.
As we are able to educate more people about what Design-Build is and the level of efficiency involved in constructing the building, we believe that it will continue to grow its market share. To gain the insight that you will need to help you make a business decision, download our white paper, "Why Some Business Owners Don't Do Design-Build, but Should", or "Fast Track". We can also answer any of your questions, so please leave a comment or call us, 800-WOLGAST.