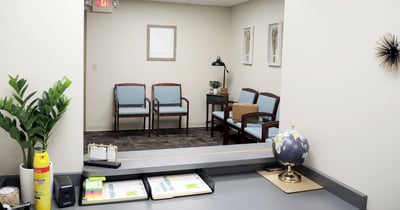 Light Commercial Buildings include (but aren't limited to) medical practices, dental practices, office buildings, restaurants, banks, auto dealerships, and generally any building that is 25,000 s.f. or less and used for commercial business.
Light Industrial Buildings include, but not limited to (as defined by National Institute of Building Sciences -11/5/19), "space types used for assembly, disassembly, fabricating, finishing, manufacturing, packaging, and repairing or processing of various types of materials…spaces for printing, commercial laundry, film processing, vehicle repair, building maintenance shops, metal work , millwork, cabinetry work" and warehousing. Also the light industrial buildings are typically not over 2 stories tall.
Construction for these types of light buildings are best suited to use Wolgast's Three Phased Design/Build Services among our construction delivery method options. Projects that are bigger in square feet or that would take a long duration to construct, (typically more than a year) are better suited to use our Construction Management delivery method.
We work with partner Architects that are licensed and highly skilled to create visually attractive and efficiently adept spaces to house either light commercial or light industrial operations. They will meet with the building owner for a needs analysis to determine specific usage and their style to create an elevation and prepare other Preliminary Phase I Documents. We use these documents to determine early cost budgets to present to an owner, so they can make an early and educated decision about their investment.
There is a nominal fee for this early pricing, but during Phase I, much preliminary work is done to advance the speed of the project should the owner decide to move forward to Phase II - Design. The benefit is that the owner doesn't have to pay for a complete design that ends up being over budget and they will be further ahead in their schedule when it comes to the final design phase. Owners will have solid budget information earlier to determine if the project is feasible than if they used the traditional design/bid/build method.
If the project moves forward, our Design Team completes the full design documents in Phase II – Design along with our Estimators completing final estimating, securing a minimum of two to three bidders for each trade. From here, the owner gets a guaranteed price and completion date. Building owners will know exactly what to expect during construction. This is the biggest benefit of the Design/Build process for light building owners.
This leads to Phase III – Construction. The prior two phases allow us to be ready to start construction with our team, materials and permits already ordered ahead of time. Plus with the Design and Construction Teams working together during the Phase II - Design, plans have already been reviewed and checked for issues translating them into applied Construction. We are solely responsible for getting your light commercial or industrial building completed as expected.
Design/Build is an alternative delivery method to General Construction, which typically takes longer to get through all of design, estimating, permitting, material ordering, and then to construction. With Design/Build an owner of a light commercial or light industrial building gets earlier pricing information, a guaranteed price, and an advocate to complete their building with the most value.
Additionally, companies that typically reside in a light commercial or light industrial building are the same candidates for SBA 504 Loans, which are a great opportunity to fund construction projects. Under this program, the loan requirements include 10% down by the business owner, 40% low interest, fixed loan for 20 year duration by the SBA's Certified Development Company (CDC), and then 50% from an approved financial institution. Qualifying companies must have been in business for 2 years, have a net worth less than $15M, and an average net income less than $5M. The SBA 504 funding source is designed to assist established, healthy, expanding businesses purchase land, building, machinery or equipment, make land improvements, complete construction activities, or make leasehold improvements.
Michigan Business Owners, call 800-WOLGAST to schedule your free assessment to get your project started or use the link below.