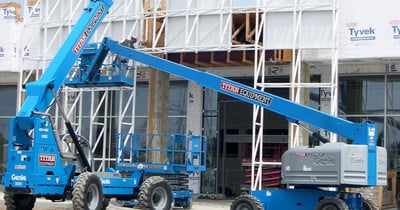 The Ford Motor Company reimage program is in full effect. Dealers had to be committed earlier this year and now have until the end of 2016 to complete their design. We are experience with designing and constructing many flagship dealers and can do the same for you.

Rick Keith, Wolgast Corporation's Architect, is ready to assist dealerships however he can. Rick has been through corporate design programs with other dealerships, hotel chains, and restaurants, so he knows the protocol involved.
Additionally, Wolgast's construction team has built or remodeled several dealerships in the past five years. We apply a systemized, professional and speedy approach to completing construction.
Meeting corporate requirements while serving the dealer's needs can take some time and in certain circumstances, some negotiation. We will work with both of you to navigate through the program and make sure that you get your money's worth for an outstanding showpiece with a quick turn around. After all, it's all about selling more cars and a beautiful building will draw the traffic. Therefore, being at full capacity sooner, will gain you earlier sales.
Contact Michael Shepard, Wolgast's Business Development Professional, to get start on your design. He will guide you through the design phase and into construction completion.
Read more tips about Automotive Construction here.